Whether you're taking it down to the lake or just dropping the kids off at soccer, the 2017 Ford Explorer is the car for you. The Ford Explorer combines comfort, capability, and convenience in one amazing package.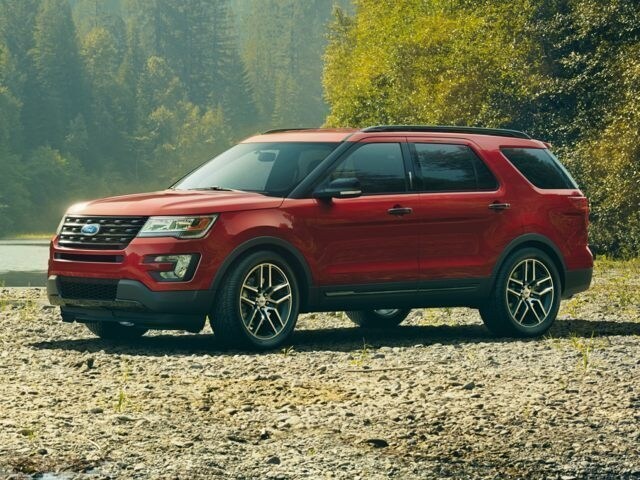 The Ford Explorer has available three-row seating for up to seven people. That's enough room to carry your kids and their friends. There's 21 ft3 of space with all the seats up, 43.9 ft3 with the third row folded down, and a whopping 81.7 ft3 with the second and third rows down. The 2017 Ford Explorer can carry people and cargo, and even both at the same time.
It's not just a family vehicle though. The 2017 Ford Explorer comes with a rugged capability that you won't find in a minivan. The Ford Explorer comes with an available Terrain Management System, letting you switch in and out of 4WD mode with the simple turn of a switch. The Terrain Management System has five different settings for different driving conditions and terrain: normal, mud/ruts, sand, snow/grass/gravel, and hills. No matter what the conditions are, the 2017 Ford Explorer can handle them with ease.
The 2017 Ford Explorer is many things. It's a convenient family vehicle, with enough space to carry people and cargo. It's a powerful SUV, capable of navigating difficult terrain. Above all else, it's a Ford, providing a reliable vehicle for years to come. No matter your lifestyle, the 2017 Ford Explorer will fit.