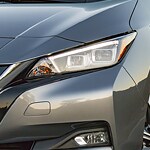 The Nissan LEAF is regarded as a true industry leader when it comes to top-of-the-line electric vehicles, or EVs. A key reason why this automobile is broadly popular is because of some of the important benefits derived from driving this EV.
One of the important benefits associated with the Nissan LEAF is a series of possible tax incentives. Depending on where you reside, you may be able to obtain city, state, or federal tax incentives is you purchase and drive the Nissan LEAF. In addition, a benefit of driving the Nissan LEAF is possible utility rebates. In some areas, you can obtain a rebate from the power company if you own an EV.
The best way you can learn more about the Nissan LEAF is to visit the team at Lithia Motors. You can arrange to take the Nissan LEAF for a test drive.