Joe Carbone: $40 and the Drive to Succeed!
When a 19-year-old kid from East Utica named Joe Carbone decided to use his life-savings of $40 to start a business, nothing - not even the Depression - could stop him! It was 1929 when this young entrepreneur, with a love of cars, opened C&S Garage on Wetmore Street with his friend and partner, Phil Sacco. Despite the Depression, Joe knew he would succeed if he concentrated on doing the best job he could - and treating people well. Although he was only 19 years old, he already knew the secret of a successful business: customer service.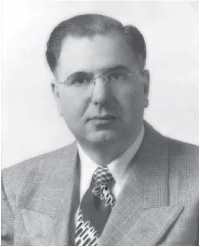 Eventually, Joe became sole owner of the business - proudly naming it Carbone Motor Sales - and began to buy and sell used cars.
In 1933 he accepted a franchise from Graham-Paige and expanded his business to a larger facility on Bleecker Street. A few years later he became a Studebaker dealer. Outlasting both of those automakers, Carbone accepted
Joe Carbone started in business in 1929 with partner Phil Sacco as C & S Garage. Their Cadillac towncar is shown here. Then, a Dodge franchise in 1957, a franchise that continues to provide many Central New Yorkers with cars, trucks, vans and SUVs today!
Joe's philosophy never shifted. Today it is carried on by his children and grandchildren, who manage 25 successful franchises at 11 locations in Central New York and Vermont.
"This is a family business. People associate the way we do business with our family name. I want my children to be proud and interested in the business. And I want the way we do business with our customers to be the Carbone way - honest and fair."
  - Joe Carbone
     Founder