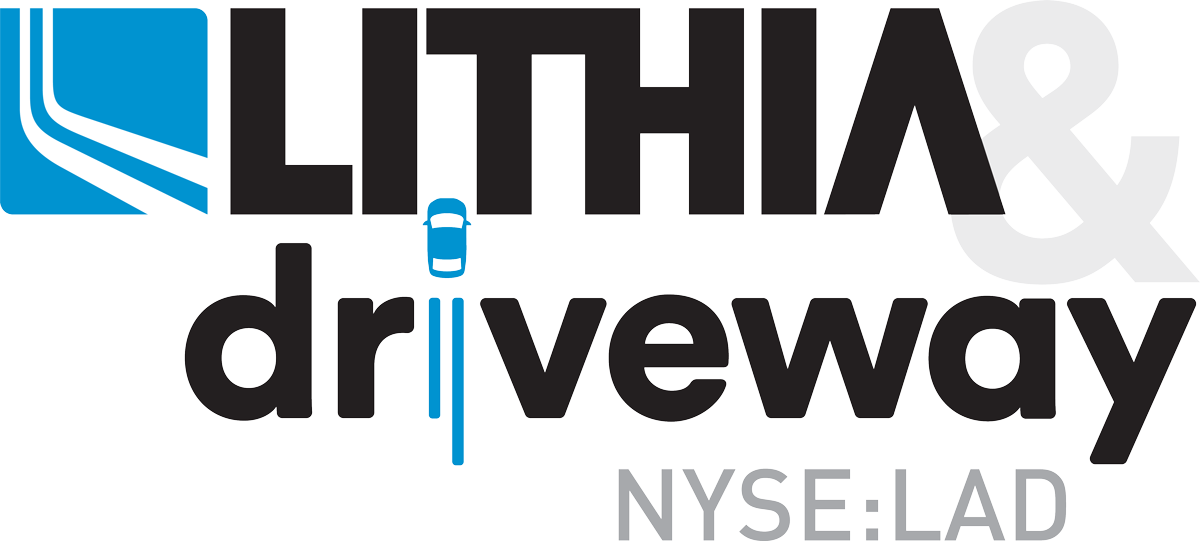 About Lithia
Lithia Motors, Inc. is one of the largest providers of personal transportation solutions in the United States and is among the fastest growing companies in the Fortune 500 (#231-2021
). Lithia is a growth company powered by people and innovation, like Driveway. By purchasing and building strong businesses that have yet to realize their potential, Lithia generates significant cash flows while maintaining low leverage. Operational excellence is achieved by refocusing the business on the consumer experience and by utilizing proprietary performance measurements to increase market share and profitability. Lithia's unique growth model reinvests to expand its nationwide network and to fund innovations that create personal transportation solutions wherever, whenever and however consumers desire.
About Driveway
We're part of Lithia Motors, Inc, one of the largest automotive retailers in the nation, helping happy drivers head out on the road and service their vehicles for over 75 years. Driveway offers the same level of expertise and service that our 270+ retail locations in the US and Canada provide, all from the comfort of your own home. This means that you get to shop directly from our very own new and pre-owned vehicle inventory; one of the largest available in the nation.
With no-haggle pricing transparency, a 7-day money back guarantee and delivery to your driveway or anywhere else, it's never been easier to buy, sell, finance or set up service for your car online. Whether it's your first car, an upgrade for adventure or to support a growing family, we help people get where they want to go on the wheels they love.
CORE VALUES
Earn Customers For Life
Improve Constantly
Take Personal Ownership
Have Fun
OUR MISSION
Growth Powered by People