How To Cut Teen Insurance Rates

Sheesh! Why does teen car insurance cost so much?
More importantly, how can you save on teen car insurance? Lithia Motors is here to help. There are two things that parents are never overly happy to pay for when it comes to their kids, those being braces and teen car insurance. Perhaps you've heard horror stories from other parents about how their car insurance premiums skyrocketed when their young drivers got behind the wheel of a car. Studies show that adding a sixteen-year-old to your car insurance policy can raise your premium by over 75 percent on average. First let's look at why the cost of teen insurance is so darned high. 
Teach your Children Well
The first step is to make sure your teen understands what is at stake. Driving is exciting. The freedom of leaving the nest and getting out on the road has called us all at one time or another. But with great power comes great responsibility and you should sit down and have a frank discussion with your teen driver about the various kinds of insurance coverage and what it costs. 
Make sure they understand the financial responsibility of getting into an accident and why auto insurance is essential. Explain what happens if your teen is at fault and that without insurance they can be sued for damages and loss. They will need to understand liability, bodily injury, property damage, and uninsured motorist protection as well as collision and comprehensive insurance.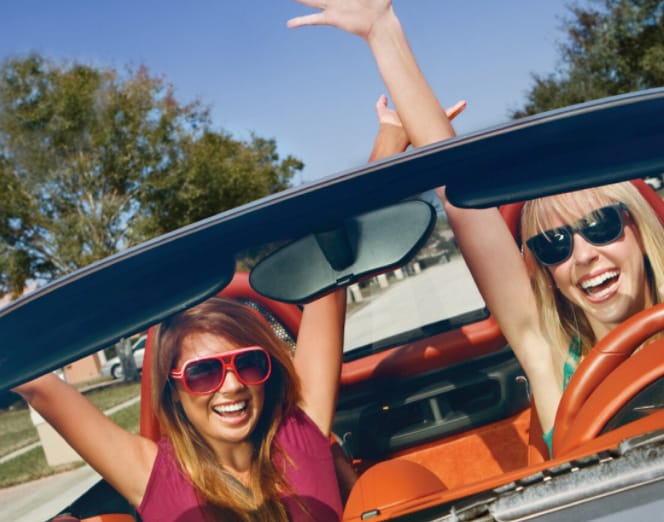 Teen Driver Insurance Rates 
Remember the first time you let your teen get behind the wheel of the family car? Remember all the coaching and driving tips you shared? Remember those accelerator and braking jolts as he or she got the hang of the feel of the pedals? Well, it should be no surprise that young, inexperienced drivers are more likely to get into car accidents than seasoned pros. Once you understand the statistics that insurance companies are looking at, you'll see why teen auto insurance is so pricey. 
Teenagers between 15 and 19 years of age account for over six percent of the U.S. population. However, according to the Center for Disease Control, auto accidents involving teenagers in which there is an injury, accounts for over eight percent of all the injury car accidents in America each year. Those accidents cost insurance companies over thirteen billion dollars annually.  
The National Safety Councils tells us that statistically, half of all teenaged drivers will be involved in a car accident before graduating high school. We're talking about crash rates that are four times higher than drivers over 20 years old. In fact, according to the National Center for Injury Prevention, car accidents are the number one cause of death for American teens.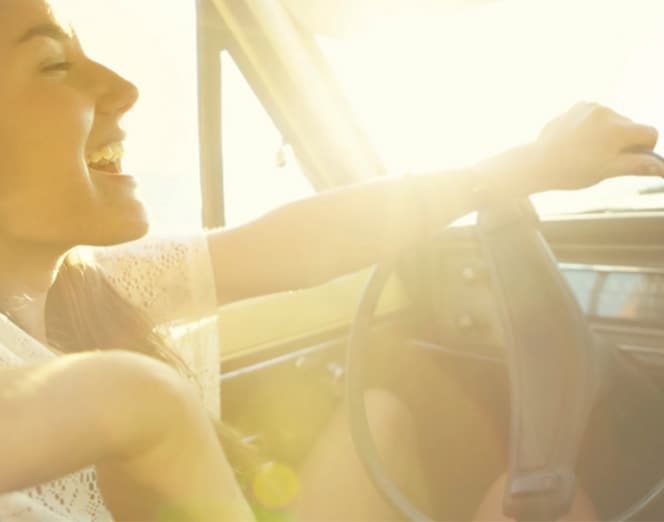 Car Insurance for Teens
When a teenager is thinking about getting a learner's permit, it's time to think about car insurance. When your teen becomes a licensed driver, they'll need to be added to an existing car insurance policy or they'll have to get their own insurance. According to Nationwide Insurance, teens with learner's permits are usually carried on their parent's auto insurance policy. But never assume that this is the case. Call your car insurance agent and talk to them about the situation and discuss your options. Talk about the options for adding a teen driver. 
The Insurance Information Institute says that a teenage girl can raise your insurance rates by 50 percent, but based on accident statistics, a teenage boy can raise your rates by… wait for it… 100 percent. Depending on the state you live in, your car insurance rate can be boosted anywhere from 100 to over 200 percent! Wow, those braces seem like a bargain now, don't they? 
Teens who get their own car insurance typically pay between two and three thousand dollars a year until they become a bit older and more seasoned behind the wheel. As long as they have a clean driving record, that is. 
---
Last Words 
Remember that when it comes to teen driving, insurance quotes can vary by many hundreds of dollars. Get several quotes from different insurance companies and never go with the first quote. Taking the time to shop around can mean big savings!