Lithia Car Warranty Guide

Everything you need to know about Auto Warranties
All new cars come with excellent warranties that cover the powertrain, as well as bumper-to-bumper coverage of the vehicle. Some even come with roadside assistance and more. Sometimes, when you buy a new or used car, you may be offered an auto service contract that protects you from unexpected or expensive repairs. But you'll want to make sure you're not paying for double coverage when your new car warranty might suffice.
If your car is nearing the end of its factory warranty, you may be looking for a way to extend your coverage in the event of a costly repair or expensive component failure. That's where vehicle service contracts or extended warranties come in.
In this guide to car warranty facts, we hope to offer information that will explain the difference between a warranty and a service contract, what is covered, and just as important, what is not covered and a whole lot more. Let's begin with the basics.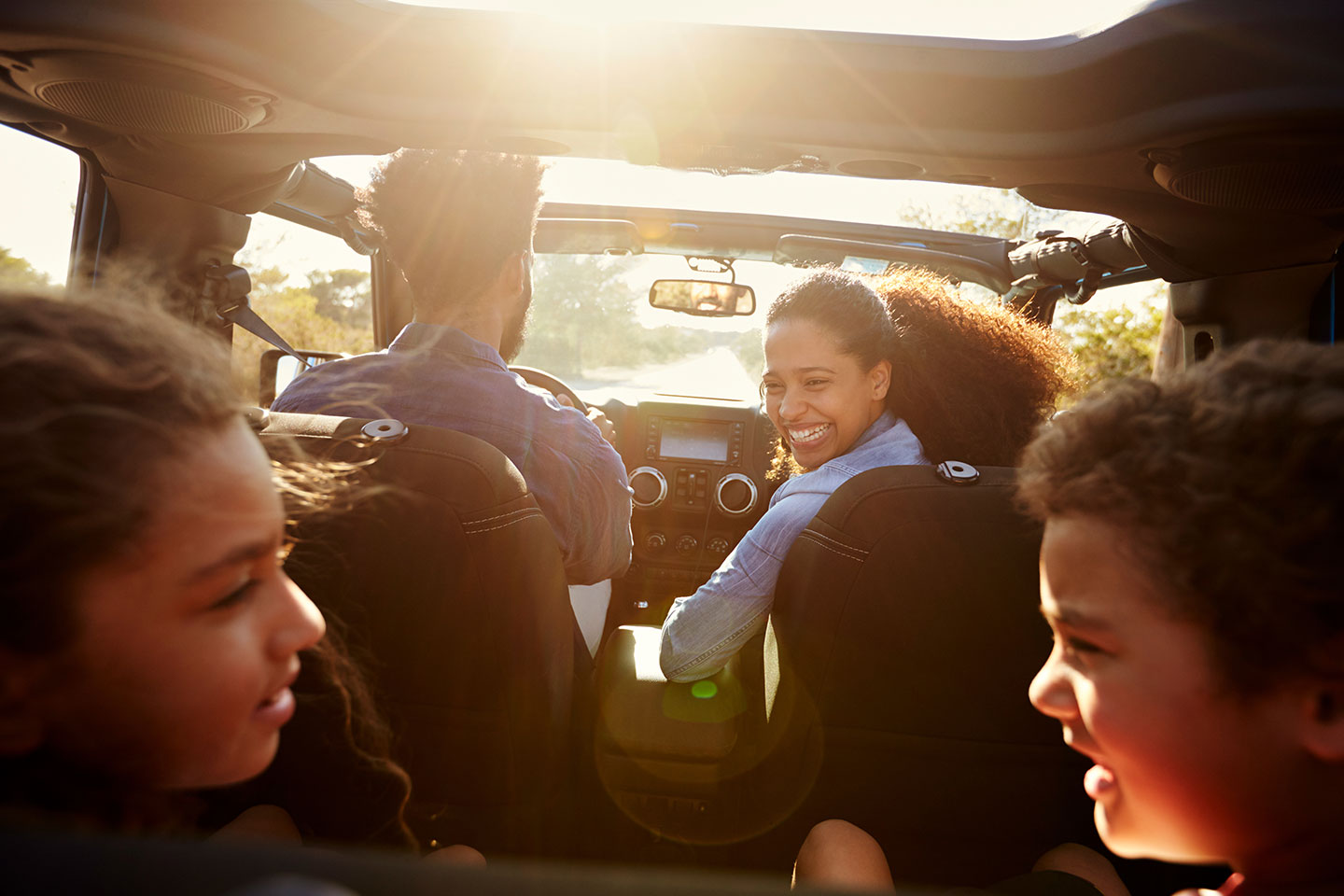 What are the Best Car Warranty Plans?
What is important to you when you buy a new car? There's the vehicle itself, its trim level and options as well as EPA rated gas mileage. Then there's the good deal you got on purchasing it and details of the auto loan. Also, right at the top of the list,
you have to consider the automaker's factory warranty
. The warranty plan has to be considered in your decision making process when considering the right vehicle for you.
With new cars, factory warranties are not all the same. Some last for a longer period of time and offer extended mileage. There are extra warranties for things like roadside assistance and even free oil changes. What makes a great car warranty? More importantly, what are the best car warranty plans in 2022? Let's take a look:
Top 10 Best New Car Warranties
What are the best factory car warranties for 2022? In considering this top 10 list, we researched coverage across each automaker's entire line of vehicles. The list that follows is based on each brand's basic comprehensive and powertrain coverage. We added points for longest length of coverage and any special features such as free shuttles or towing, delivery programs and free scheduled maintenance programs such as free oil changes. Auto brands are listed as a countdown from 10 to one.
What Voids Your Vehicle Warranty?
One of the best things about buying a new car, besides that new car smell, is having auto warranties that cover the powertrain as well as bumper-to-bumper coverage. Car warranties provide instant peace of mind when you drive off the lot. But you should be aware that there are things that consumers do that actually can void a car warranty. In fact, many thousands get voided every year.
At Lithia Motors, we want you to enjoy many trouble-free miles of enjoying your new vehicle. We want you to understand what voids your vehicle warranty so you can be armed with the knowledge you need to keep that important automaker's warranty in full force.
Claim Denied
To start with, don't forget that an auto warranty is a contract. Like all contracts, it can be broken, so read your vehicle warranty info to make sure you understand the kinds of things that can potentially void the warranty. Sometimes a specific repair may be denied without voiding the warranty. Other times, your warranty can be voided in part. Your warranty contract spells out what you need to do in order to keep your warranty in effect. Because if your claim is denied, the repair will have to be paid out of your own pocket. Yikes!
Most of this is common sense. For instance, let's say that you haven't followed the auto manufacturer's guidelines for ongoing vehicle maintenance. If you never have your oil and oil filter changed, that can potentially cause damage to your engine. The fact that you didn't have routine service performed on your car can void the powertrain warranty.
Another problem area is when you have aftermarket parts or products installed on your car while your vehicle is still under warranty. This can include anything from
high performance exhaust or tuner software to aftermarket shocks
. However, the automaker cannot deny a warranty claim or void your warranty because you have installed an aftermarket product. The Magnuson Moss Warranty Act was enacted in 1975 and states that if a customer installs such items when the car was new, and the car fails as a result, the warranty must remain in force.
The Federal Trade Commission provides a similar advisory stating that in such as case,
the automaker has to provide proof that the failure was caused by the installation of the specific aftermarket product.
How to Avoid Being Voided
With that in mind, let's take a look at common mistakes people make that lead to their auto warranty being voided. When you buy a new car, the automaker suggests that you use only original equipment manufacturer (OEM) parts on your car. These are parts that are identical to what comes on the vehicle when it was new. The same can be said for the suggested motor oil, various fluids, filters, hoses and belts. For this reason, many people only take their car to the auto dealer they bought the car from in order to get maintenance and service such as oil changes.
Automakers do an enormous amount of research and spend a fortune to make sure the fluids that are suggested for your car will provide the best performance for your vehicle for the long haul. However, please know that you are perfectly within your rights if you go to a "fast oil stop" type of oil change facility in order to save some money. Just be sure to keep all of your receipts for service.
Proof of Proper Service
If you choose to take your car to a trusted local mechanic, use cheaper aftermarket parts, or visit a quick oil and lube facility, keep all of your receipts. Put them away in a safe place. If something goes wrong with your car that becomes a warranty issue, you will need to prove that the service technician used the specified fluids and filters that were suggested by the automaker.
When you file a warranty claim, you will be asked for proof that proper services were done to keep your car in good condition. If you can't come up with receipts as proof that ongoing maintenance was performed according to the vehicle's owner's manual service requirements, it could void your claim. When you go to the auto dealer that sold you your new car, they keep meticulous records of all the services they have performed. Those services include the use of the manufacturer's suggested parts and service fluids. That way, if you ever need to use your warranty, the dealer will transfer all the vehicle records to the warranty provider in order to offer proof that you are doing your best to service your vehicle properly.
Changing the Ride
Another thing that people do frequently is to install lift kits or lowering kits to change the suspension of the vehicle. One of the most common ways to customize your car is to change the wheels and tires to other than OEM specs. Modifying the suspension and the ride is a bad idea. 
Again, the manufacturer did an enormous amount of research and testing to assure your vehicle performs at peak performance. Customizing the suspension will compromise vehicle stability. Stay away from suspension mods as they can cause problems in your car's drivetrain and transmission, steering and suspension. If you make a warranty claim after such alterations, the automaker will go over your changes with a fine tooth comb.
Go-Fast Foul-Ups
The same may be said for making high performance modifications to your vehicle. If you are thinking of turning your F-150 into a Monster Truck or your Toyota Camry into a reject from a Fast and Furious movie, hold off until your warranty has expired. Tuning your vehicle with power chips, performance cams and exhaust systems is a quick way to push the limits of your car's gaskets, to burn your pistons and blow other engine internals.
Twisted Titles, Floods & Twisters
Keep in mind that if your car is in a bad accident, was totaled and was issued a "salvage title," your warranty will be voided. Also, if your car shows signs of being badly abused or neglected, you can also lose your warranty. We're talking about anything from street racing to off-roading your Porsche. The definition that the warranty company will use for "misuse of vehicle" includes anything that is outside the normal range of operation or if you never changed the oil or maintained the car. Your warranty can also be voided for damage due to earthquakes, fires, floods, hurricanes or tornados.
Questions to Ask before you Buy an Extended Warranty
Factory warranties from automakers are better than ever these days. But what happens when your factory warranty has run its course and is about to expire? You may have heard of extended auto warranties that offer protection from costly breakdowns, but do you really need one? Let's find out and offer some questions you should ask before buying an extended warranty.
There are two kinds of extended auto warranty plans; the kind you can purchase from the car dealership when you buy your car, and aftermarket plans offered by outside companies that you can obtain online. While these plans can save you money in the long run, they can be expensive. It is very important that you fully understand the plan and what is covered, and just as important, what is not covered.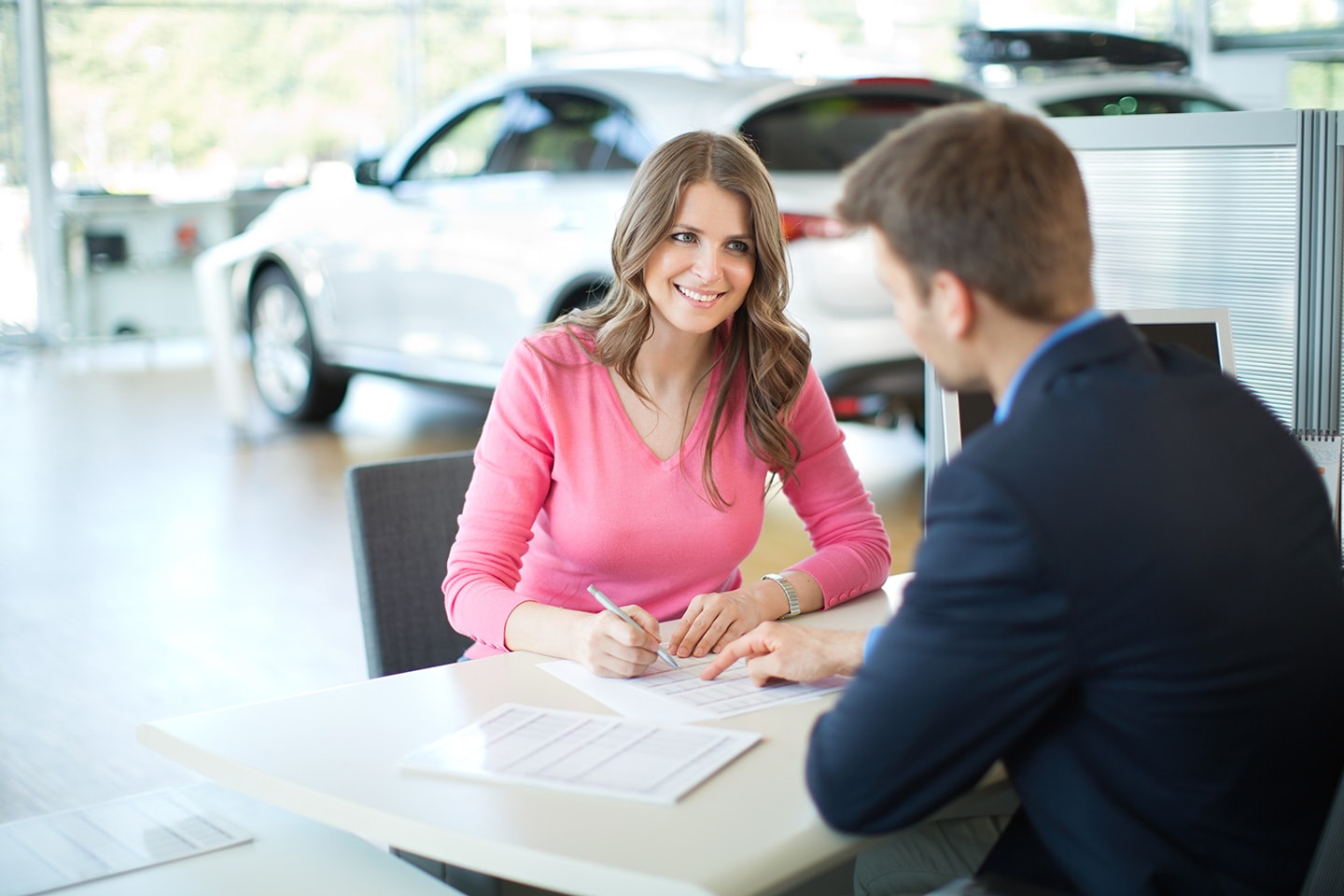 Not only do these plans go into great detail about the many parts of the car that are covered as well as limits to the coverage, they also spell out how long your vehicle will be covered regarding both time and mileage. You don't want to find yourself in the position of filing a claim only to discover that your car is over the mileage requirement. Below are some questions to ask on your journey to better understand your car warranty:
What is your typical commute?
When asking yourself if you really need an extended warranty, the first question to ask yourself is, how do I use my car? Is your vehicle your lifeline to get to work, to the store and to your kid's soccer practice? What would happen if your car had a major breakdown? Could you afford the repair bills? If something major were to go wrong with your car, could you shell out a thousand dollars or more to fix it?
How many miles do you drive in a month?
If your car sees heavy use in commuting or for travel, it could be more prone to have mechanical problems. The same is true if you live in an area that has harsh winters. The more extreme the conditions, the more likely you could have mechanical issues. So, look at how you use your car week after week in order to decide if you even need an extended warranty.
Which are the best extended warranty companies?
It definitely pays to shop around to find the right extended car warranty company for your needs. Search the Internet for the top rated auto warranty companies. Check their reputations with the Better Business Bureau. You want to work with a company that has been in business for a long time and has a list of positive feedback from customers. How a company handles customers' claims is a strong indication of how you can expect to be treated if you need to use your warranty. A company's reputation should proceed them.
Keep in mind that there are government regulations in place that protects consumers from auto warranty scams, but a little due diligence when choosing the warranty company can go a long way.
How long will you need coverage?
Another big question is to ask yourself how long you plan on keeping your car. If you are thinking about trading in your car in two or three years, you may not need an extended warranty. According to Consumer Reports, 55 percent of people who own an extended warranty plan never use it. Also, what happens when you sell the vehicle? Many extended warranty plans are transferable to the new owner and that can actually be a positive feature when selling the car, adding to its value.
What is the deductible?
Generally speaking, the more you pay for an extended warranty plan, the less the deductible amount is likely to be. You can save money up front by choosing a high deductible amount, but it might cost you more in the long run if you actually use the plan. Make sure you understand your plan's deductible details and find out how the deductible is applied.
You should also find out what happens should you decide to conduct repairs yourself or if there are preventative maintenance requirements. What is required in order to keep your warranty valid? Some contracts require you to carry out ongoing scheduled maintenance. Can you change your oil yourself or does this void your warranty? Does simple maintenance have to be performed by an authorized shop? The devil, as they say, is in the details.
What is covered?
Really look at the coverage that is being offered. It makes a big difference. Get all the details about what is and is not covered under your warranty plan. There are a lot of different options out there and you want a plan that is right for you. Extended warranty plans generally cover your vehicle anywhere from two to seven years. As mentioned above, having a seven-year plan may be a waste if you plan on selling the car in two years. Look at several plans from several different companies to get a better idea of what they are actually providing you.
Besides knowing the terms of the contract including its duration as far as time and mileage, be aware that some policies have coverage limits based on the vehicle's depreciation. Such policies pay less for repairs as your car gets older and logs more miles. Some policies also limit how many days they will provide coverage for rental car fees and towing charges. Read the fine print.
Who pays for repairs?
This might seem like a no-brainer, but make sure that the contract offers details on how the payment for auto repairs are to be handled. Will you be expected to pay the repair shop yourself and then get reimbursed by the warranty company? If so, how long will you be waiting for your money? The best plans pay the auto service center or repair shop directly and lets you keep your money in the bank.
How do you get out of the deal?
What if you are unhappy with your extended warranty for any reason? How do you get out of the plan? Make sure you read the entire contract to find out how to cancel or transfer the policy if you sell the car. Some warranty plans are non-transferable. Others allow you to transfer your plan for a small fee.
How are claims handled?
It's very important to know how the warranty company processes claims. This can make a huge difference if you are waiting to get the company's authorization before you can get your car towed or repaired. Being stranded by the side of the road is an awful feeling, especially if you can't get a representative on the phone from your warranty company. Find out if the company can be contacted outside of business hours. An extended warranty plan should be all about convenience… your convenience. Be sure to read reviews online to see how the company comes to the aid of its customers.
What perks are included?
When looking around for an extended auto warranty, be sure to notice what extra services and benefits are provided. These can be very important. Let's say your car's transmission needs to be replaced and your car will be in the shop for a week. Does your warranty plan include a free rental car for you to use until you get your car back?
Some plans offer 24-hour roadside assistance as part of the plan. If you have a breakdown, your warranty company will send assistance. How an extended warranty company responds to your needs tells you everything you need to know about whether or not its services make sense for you and provide you with a sense of security, mile after mile. Because what you are really buying with an extended auto warranty… is peace of mind.
The Bottom Line
If you want to keep your warranty intact:
Read it completely from cover to cover and understand it

 
Make sure you know what is covered and what is not
Follow the manufacturer's recommended service intervals
Check your Owner's Manual for details
Keep all your service records and receipts for repairs.
Before you do any mods to your car, truck or SUV that are outside the auspices of your automaker's recommendations, consult the trained professionals at Lithia Motors. We've got a
Lithia Auto dealer near you
and we can service your vehicle to make sure you don't accidentally void your warranty.
Getting an extended auto warranty through your local Lithia Auto dealership will assure that you're getting a plan that works for you and ticks all the boxes when it comes to taking care of your car and saving you money. We care about you and want to take care of all your transportation needs, because at Lithia Auto, we want to keep you as a customer for life!