Best AWD Crossovers for Winter Driving

What is All-Wheel Drive?
There's no doubt that Crossover SUVs are among the most popular vehicles on the road today. In fact, other than full-size pickup trucks, Crossovers are at the top of vehicle sales in America. Besides versatility and cargo space, many of these vehicles offer the ground gripping stability of All-Wheel Drive (AWD) as a standard feature. This is a very attractive feature when traversing the snow, sleet and freezing rain found in winter driving. What is All-Wheel Drive, how does it work and what are the best AWD Crossover vehicles for winter driving? Lithia has the answers.
When you're looking to buy an SUV, you're more likely thinking about a good, all-around family vehicle rather than an adventurous off-roader. While Four-Wheel Drive (4WD) was developed to help your ford mighty streams and go rock climbing, All-Wheel Drive (AWD) is of more use on slippery surfaces such as rain, dirt, gravel, or snow. Both 4WD and AWD send power to all four wheels and by distributing that power where it is needed most, these systems maintain better traction for the vehicle.
How does AWD Work?
When it comes to SUV and Crossover vehicles AWD is best because it works automatically and seamlessly to improve traction on many different conditions. The system sends torque to all four wheels and distributes that power where it is needed. There are basically two types of AWD: part time and full time. Part time AWD sends power to either the front or rear wheels during normal driving conditions. When you are driving through rain or snow, sensors detect when there is a need for extra traction and the sensors send power to all four wheels. Full time AWD, as the name implies, sends torque to all four wheels at all times. Once again, sensors determine which of the four wheels need extra traction and compensates to help you get through rough terrain. 
AWD systems offer better traction to help get you started and accelerate on slippery surfaces and provide better traction when accelerating around a corner. However, it is important to know that AWD does not offer an advantage when braking. 
AWD can't improve your tires' grip or miraculously offer better stopping power in inclement weather. You'll still need excellent tires to provide the best grip in all conditions. Depending on where you live, you may need to switch over to winter tires for best traction.
If you often drive through rain or snow, AWD will offer serious benefits for better control. Unlike 4WD where you generally have to select the driving and traction mode, AWD requires no input from you. It functions automatically all the time for better traction. Since AWD is available in a variety of vehicles, it offers better performance in sports cars and sedans, offering faster launches and better cornering.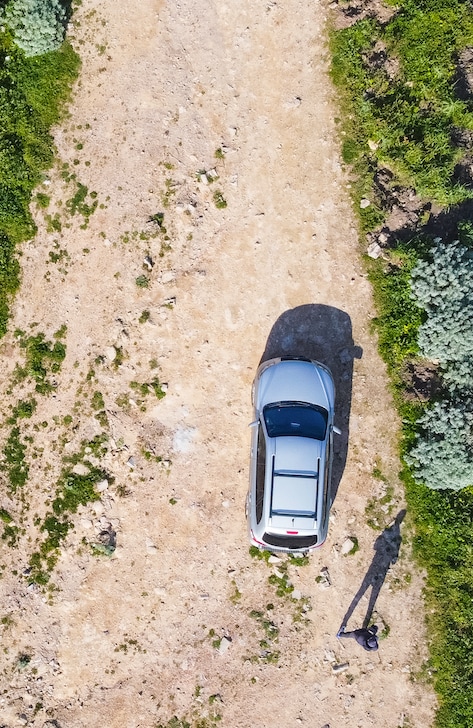 Best 2022 AWD Crossovers
AWD is offered as an additional feature in many vehicles and automakers such as
Audi and Subaru provide AWD as standard equipment in many of their popular models
. In fact, Subaru was ranked
highest
overall in a CarMax report of Best AWD Cars for 2020. The
Subaru Outback
was listed as number one, the
Impreza
compact sedan and hatchback came in second, and the
Subaru Legacy
sedan was third. While the AWD
Ford Fusion
was ranked as number four on the 2020 list, the excellent
Subaru Crosstrek
took the number five spot. Subaru's Symmetrical All-Wheel Drive system is considered at the top of the list among automakers.
For our list of Best AWD Crossovers for Winter driving in 2022, we are including a few new models and up-and-comers for your consideration. They are all listed in alphabetical order by manufacturer, and you'll find them at a
Lithia Auto dealer near you
.