Top Five Safest Cars 2022

It Pays to be Safe
When it comes to automotive safety, the new breed of cars for 2022 are among the safest ever built. We can thank ever-improving crash test standards and high-tech driver safety features for these safer vehicles. For our look at the top five safest cars for 2022, we picked sedans with the highest scores based on crash test data from the Insurance Institute for Highway Safety (IIHS) and the National Highway Traffic Safety Administration (NHTSA). They also tick all the boxes for reliability and handling, and all have rearview cameras and vehicle stability control as standard features.
These sedans and hatchbacks all come with the very latest driver assist and safety technology to help make them the safest cars on the road. For instance, did you know that cars equipped with automatic emergency braking are half as likely to be involved in rear-end collisions with the cars in front of them than those without this safety technology? A study by the IIHS regarding automatic emergency braking so impressed a group of 20 automakers that they decided to make this technology a standard feature on all vehicles for 2022.

The
IIHS
was founded in 1959 by three major insurance associations representing 80 percent of the U.S. auto insurance market. Its purpose is to support highway safety and it is a top independent research organization for automobile safety.
IIHS tests and evaluates all vehicle makes and models for crashworthiness to see how well a vehicle protects its occupants during an accident, and it evaluates crash avoidance technology that can prevent a crash.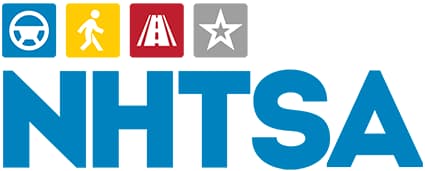 NHTSA was founded in 1970, after the passage of the Highway Safety Act. Its Five-Star rating system helps consumers make smart decisions about safety when purchasing a vehicle. The system evaluates how well vehicles perform in various crash tests. These include frontal, side, and rollover testing to simulate the kinds of impacts that account for the majority of auto accidents.
The Safest Sedans Today
Together, having Five-Star ratings from NHSTA and Top Safety Pick+ ratings from IIHS means that a car is a ten out of ten for safety. 
The following five sedans, hatchbacks and hybrids have all passed the muster and are the cream of the crop for 2022 ratings. You'll find them all at your local Lithia Auto dealer: